Welcome to St. Mark's Anglican Church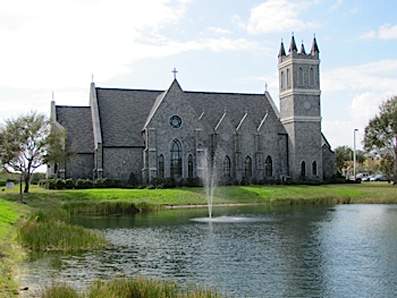 WELCOME!
Please join us for all Prayer Book Holy Day services, listed on the Special Events page, as well as at 8:00 a.m. and 10:00 a.m. Sunday morning for our regularly scheduled services.
PHOTOGRAPHS
Due to a series of unfortunate circumstances, as well as liability issues, non parish related photography will no longer be allowed on church property.
HOLY DAY SERVICES
Please note the Special Events tab for all holy day, including Christmas Eve and Christmas Day, services.
St Mark's is a community of Christians who, in the Anglican tradition, worship our Lord Jesus Christ and make disciples in his image through prayer, sacrament, and community. By these we nourish and support one another both individually and collectively, and in obedience to the Gospel work to take the light of Jesus Christ into the world. We welcome and support all people without pride, prejudice, or judgment; and with our time, talents, and treasure seek to transform the world around us for Jesus Christ and his glory.
Before contacting us regarding weddings please review our wedding policy which may be found HERE. Thank you.
Please note that you can help support St. Mark's with your Amazon purchases at Smile.Amazon.Com. You may do so by picking St. Mark's Anglican Church as your designated donee. We thank you for your support of our church and this ministry.
• We are a parish of the Diocese of the Eastern United States in the Anglican Province of America.
• Please see the "Special Events" tab for Holy Day services.
• We invite you to worship with us.